Extended Development Parcels
The Extended Development parcels are adjacent to the paved road to Cuajiniquil, contiguous with the Ocean-front peninsula, have views to the ocean from the hillsides, and access to water. The properties have development potential for a variety of residential and commercial uses. The Peninsula and these Extended Development Parcels may be purchased together for $24 Million.  Portions of properties may be subdivided and sold separately.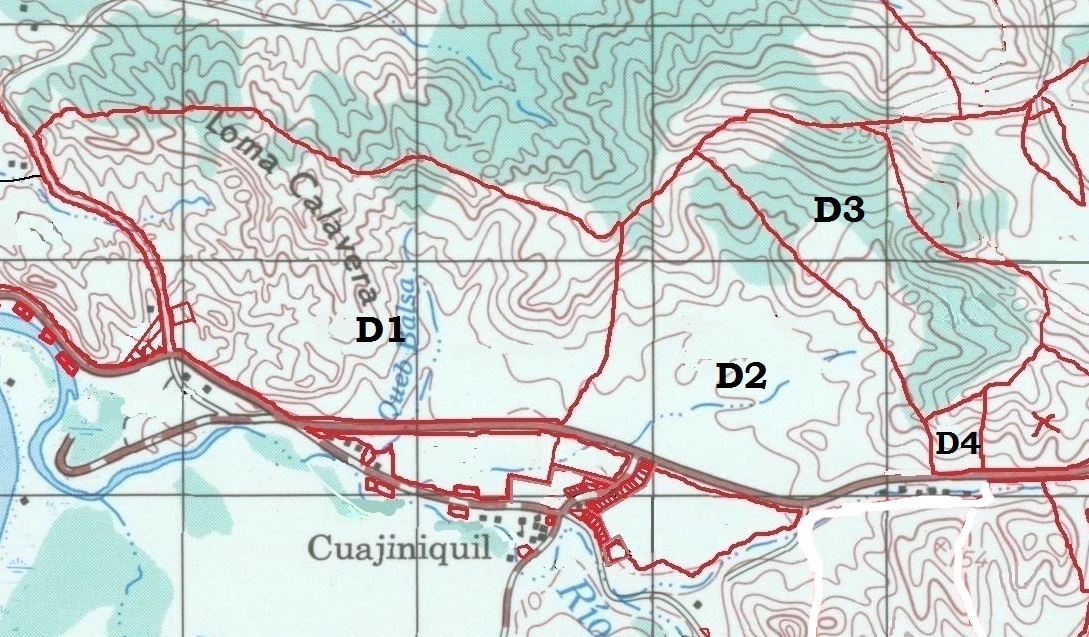 Hectares
Acres
Price/m
Total Price
D1
199 ha 4439 m2
492.63
$1.85
$3,690,000
D2
108 ha 2944 m2
267.49
$1.50
$1,625,000
D3
103 ha 2653 m2
255.07
$1.00
$1,023,653
D4
8 ha 3216 m2
20.55
$1.65
$137,500
Total Size: 1,036 Acres,   419Ha 3,252 m2
Total Cost (discounted if purchased together) $5,500,000
Prices subject to change without notice.